A pen which vibrates when the person using it makes a mistake, could soon be used in the classroom.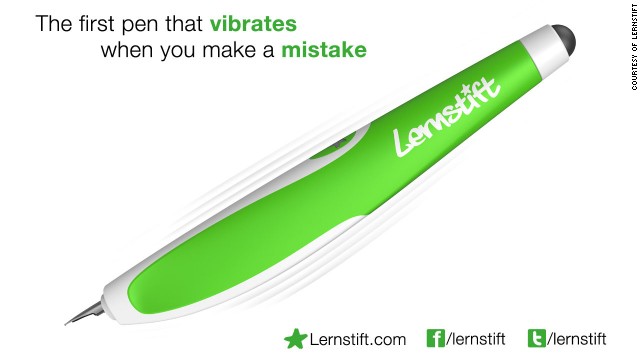 The Lernstift or "learning pen", doesn't need ink or special paper to work and uses a special mechanism to work out what is being written.
It's connected to a mobile phone app that flashes to let the user know they've gone wrong.
It was invented by a dad for his son in Germany.
Falk Wolsky was inspired by his son Leon when he was first learning to
write.
From CBBC newsround