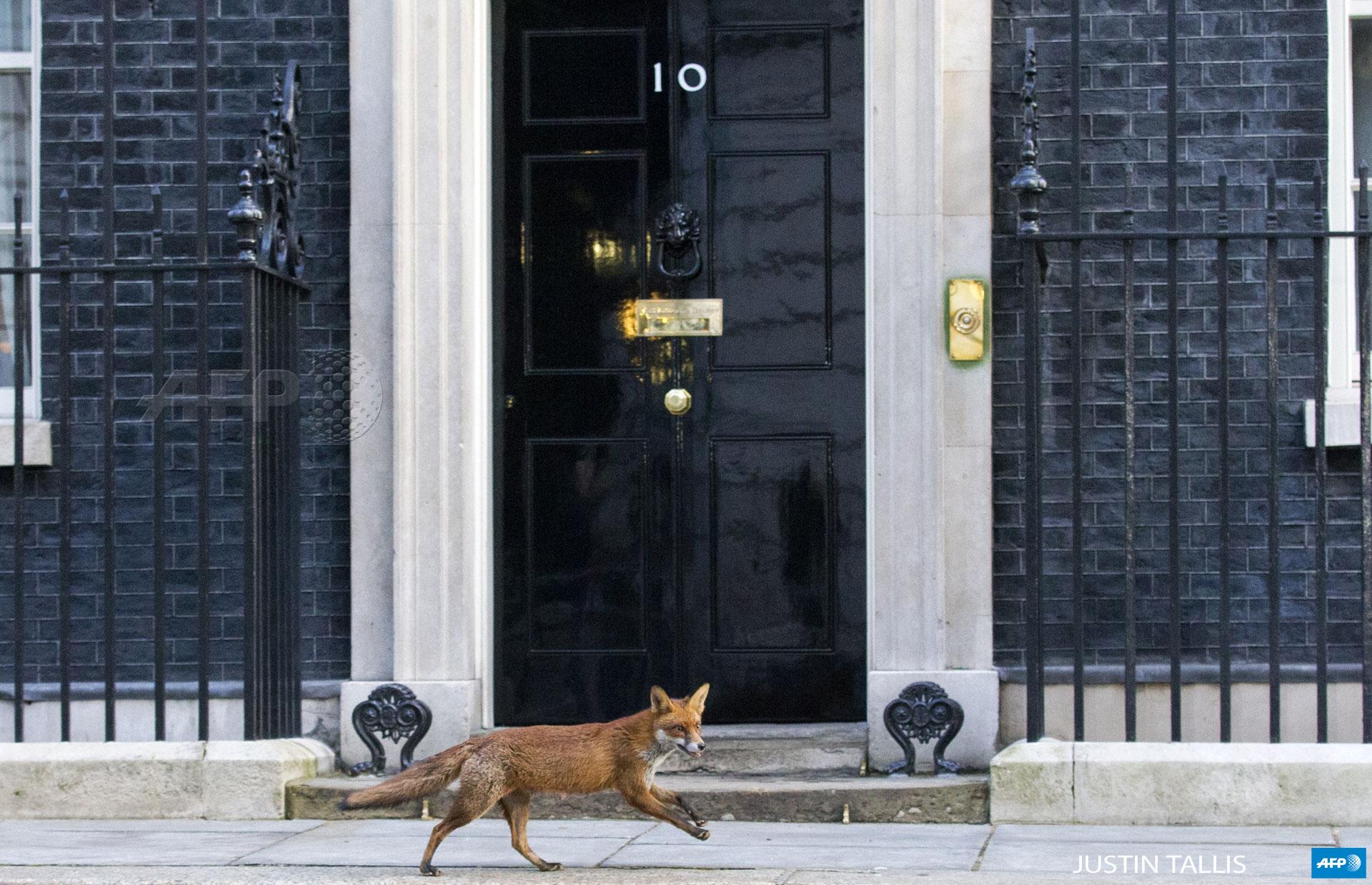 The general election campaign is under way, after Parliament was officially dissolved.
Journalists waiting outside 10 Downing Street on Monday morning spotted a fox, apparently chasing a duck.( From BBC News)
We already know how smart and sly foxes are, but this one is much more than that. She revealds really bold . Maybe this wasn't her first raid on the area and for some reason she didn't feel any kind of threat, so she wasn't afraid of being chased and there she was, right in front of the Prime Minister's official residence, chasin a duck, a delicacy for her sharp teeth enough to fill her belly for the day.